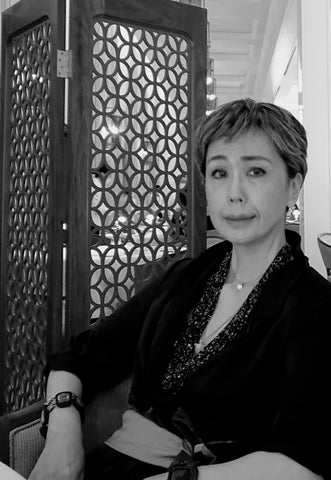 Born in Hokkaido, Japan in 1965 hijiri began painting as a child under the influence of her father, who was an oil painter. She painted oil in the art club in junior high and high school.
After graduating from a junior college in Tokyo, she joined an airline company and worked as a domestic and international flight attendant for 9 years, flying all over the world.
After leaving the airline, she obtained her GIA (Gemological Institute of America) GG. She studied design, waxing, engraving, polishing, etc. at a jewelry school in Japan and is a qualified silver clay instructor.
Then she worked for a Japanese jewelry designer in production and sales. Later, she started making and selling her own original jewelry, mainly custom-made but gave it up due to illness.
About 10 years ago, she started painting with acrylics, which had always been her hobby and is now her passion.
---