In May of 2019, Speedy Gallery opened its doors in Los Angeles, California, introducing inspiring and passionate emerging artists from around the world. We strive to not only sell artwork, but also to benefit the local community of LA through art. Speedy Shop is the e-commerce site for Speedy Gallery where you can purchase art pieces online.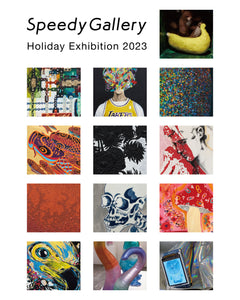 Holiday Exhibition 2023
November 18 to January 20, 2024

Exhibiting 13 artists from around the world!
Moeko Maeda
Gregory Mulphars
Hiro Sugiyama
TaeHue
and more!
COLLECTIONS
Be Rock! Reverberations
Kiyan from Kyoto to LA
Hideki Kimura
September 23 to November 4, 2023
Tue - Sat from 12 to 5pm
COLLECTIONS