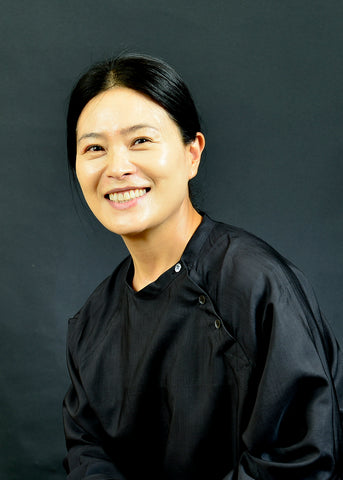 Tae Hue is an award-winning emerging artist from Gyeonbuk, Korea, born in 1971 .
At age of 29, she started to meditate to reflect on herself to seek and understand her mind more than what meets the eye. At age of 36, Tae Hue later travels to seek her teacher at Paauk Center, a forest in Myanmar to further study meditation. After visiting Myanmar 17 times, she came to learn Zen, and through her experience, she came to realize the importance of Buddhism teaching.
In 2009, she began to paint the artwork to depict what she saw and experienced in her meditation. The dots in her art is her way of letting go, accepting herself, and finding peace.
Gold medal winner of the Salon of the National Society of Fine Arts held at Caroussel du Louvre, Paris in 2017.
Speedy Gallery is honored to present her first exhibition in the USA. Please enjoy her delicate yet powerful work of life.
---
---